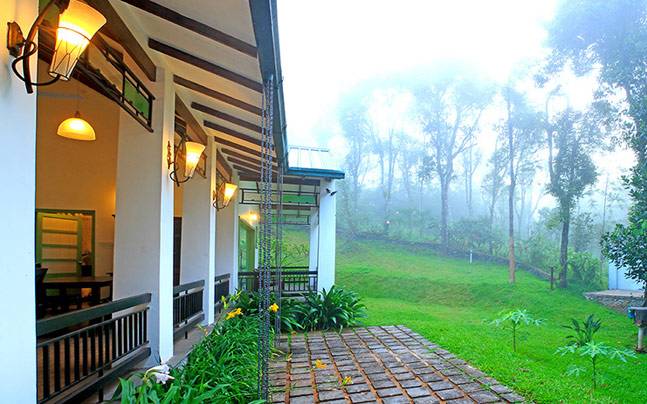 Homestays
Today Prime Minister of India spoke about key options available in the market to increase traffic in Tourist destinations by opening & promoting feature of Homestay.
Homestay is a popular form of Lodging & Hospitality whereby visitors share a the Residence with a local family of the city to which they are traveling. The length of stay can vary from one night to months and can be provided gratis in exchange for monetary compensation or in exchange for Housekeeping or work on the host's property. 
Monetary Compensation is a practical solution while traveling with family or extended family members. Booking of such properties can be done through (https://www.airbnb.co.in/).
The terms of the Homestay are generally worked out by the host and guest in advance and can include items such as the type of lodging, length of stay, housekeeping or work required to be performed, curfews, use of utilities and household facilities, food to be provided, and rules related to smoking, drinking, and drugs. 
Basic problem is restrictions laid out by the host and housekeeping issues as Manpower problems are faced by everyone of us. Homestay  does not have the same level of comfort, amenities, and privacy as other types of lodging.
Timeshare Platinum Holidays shared this issue with Maven Construction Management Consultant and engaged them to start working on designs of Serviced Apartment projects (Multi-storied) which can be retained and managed by us for minimum tenure of 15 years with facilities such as Club with Swimming Pool, Cafeteria, Laundromat, Pub, Children's play area, dedicated club area for ladies, dedicated parking area for vehicles with facility of Dormitory for Drivers and Servants of families.
Maven Construction Management Consultant is Developing "BVC RESIDENCY SERVICED APARTMENTS" in Bhowali with AGV Experiential Habitat LLP. Sales and Marketing of the project is given to Premier Green Realty. 
Timeshare Platinum Holidays is an Hospitality group which takes care of such properties for next 15 years immediately after possession of the project is handed over to them. Advantage is traveler gets all the comforts and amenities as extended by every hospitality group. Main stress is on privacy of the traveler. In exchange individual Apartment owner gets Guaranteed Rental income year after year in advance for next 15 Years. 
To ensure that Fixed GRR can be easily handed over to individual Apartment owners, we have also started Membership plan and we ensure that only our members enjoys the comfort of using such properties. If any traveler wants and wishes to stay then he has to take up our membership only. Every individual member does the booking online as Whole year calendar gets opened up once they choose the property (put cursor on Floor Layout) which they are interested in staying.